"The more successful the villain, the more successful the picture."

Alfred Hitchcock
I absolutely adore everything about "The Birds" (and well everything that Hitchcock did). So when my client, Cheryl, came to me with the concept, I was thrilled! I had created a Birds photoshoot many moons ago, though it was more steampunk influenced than '60s Magazine Editorial. I loved Cheryl's idea of recreating some of the original promotional photography yet still giving the photographs a modern edge. And let's face it, any opportunity to work with props gets me really excited!  Ieva Radina, the mua and hairstylist, was an amazing help when it came to making our birds "pose" for the camera.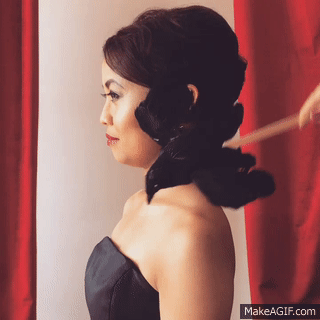 "After a few months of pondering and searching for the "right" photographer for this shoot, I looked at the Coco Haus website and decided to share my ideas with Andrea Hausmann. … I found my photographer!" – Cheryl
"I initially wanted to do this shoot because I just liked the promotional images of the movie, but I think the final results ended up being a fun tribute to 1960's fashion, Hitchcock's legacy, and Tippi Hedren's iconic performance in 'The Birds'. " – Cheryl
"There is no terror in the bang, only in the anticipation of it."

Alfred Hitchcock
"Give them pleasure – the same pleasure they have when they wake up from a nightmare."

Alfred Hitchcock
Going through all the photos from the photoshoot was tough because there were so many great ones to choose from!  I love to overshoot everything to guarantee that I have a lot of options to choose from and that I can give only the best to my clients.  I'm so happy that I've started doing the in-person Print Reveals and Cheryl loved the experience as well.  It's great for both the client and myself to see the images in print; ink and paper just adds that much more depth and texture to the photographs.  Not to mention that the prints and mats are archival and (if properly cared for) will last a lifetime.  I'm so happy that Cheryl loved her prints so much that she took all of them!
We're already discussing our next concept shoot and I can't wait to share the details of it! Here's a little hint: Cars, Vintage Glamour, Dramatic Skyline….
Photography: Andrea Hausmann
Mua & Hair: Ieva Radina
Vintage Red Dress: Catalina of California
Green Dress: Pinup Girl Clothing
Black Dress: eBay -ABS Schwartz
White Dress: Vintage Etsy